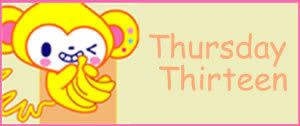 Let's talk about DISNEYWORLD



1. I miss DisneyWorld; the biggest Disney Park ever!?!I am closer to DisneyLand now in Califoenia so I am hoping to visit DisneyLand too.But it is a known fact that DisneyWorld in FL is the BIGGEST of all hence DISNEYWORLD and not DisneyLand.

2. All the rest of Disney Lands are Disney Land but there is only one DISNEYWORLD which is located in Orlando,FL.Therefore making it the grandest among all.Ive met one really really rich kid (who is a nurse in Yale by the way) and he's seen all Disney except the one they were then building in HongKong and he said DisneyWorld is the best!

3. Disney World in Florida encompasses 40 square miles, with four theme parks, two water parks, multiple resort hotels, mini-golf and regular golf courses, a campground, a shopping district, and lots more. It's like a town itself!

4. California has two parks whereas DisneyWorld has FOUR parks namely Magic Kingdom,EPCOT,MGM and Animal Kingdom that is not yet counting the resorts and the water parks huh?.When I lived in FL,there would be a time wherein I would be in DisneyWorld every month because of my Annual Pass which I got as one of my privilege for being a Florida resident.

5. Floridians get discounted tickets anyway whether you get the single day tickets or the seasonal or annual pass.That is why,I still havent given up my FL driver's license.

6. Therefore,I am still a Floridian.I am still hoping I could go to FL anytime for a quick visit but mainly to grab my stuff from the storage and to pay my Aunt a visit as well aside from going to Disneyworld of course ha ha ha.

7. Shopping wise may be expensive but you will find all sorts of Disney stuff that you wont find anywhere else even in Disney stores at the malls so it is all worth buying those Disney memorabilia and souvenirs.

8. And what else could be more fun than the photo opportunities with your favorite Disney stars.I remember that at my age,it is no surprising not to know the newest characters anymore,but I still didnt miss those photo opportunities he he he.

9. My favorite ride is the Tower of Terror in MGM Studios.That is one full of fun ride.

10. I am no roller coaster fanatic coz I believe I am scared but I did try the Aerosmith roller coaster ride anyway and well at least now Ive got one story to tell that I had done roller coaster.

11. And the coolest thing ever are the 3D's and I believe they have the 4D shows now..I will never forget my 1st time with "Honey,I shrunk the audience" and "the Bug's Life".It was hillarious!

12. And did you ever heard of the ride "Soarin'" from EPCOT?Ha ha ha...That was so amazing!I wanna mention that the Empire State Building had a similar some sort of a ride and I got bored with what they have ha ha ha....(But the ride was not their main attraction anyway in fairness to Empire State as I do love NY too!)

13. Whew..these are all just reminiscing as I am now too far from my once frequent hang out place although now still my favorite place to be.

Links to other Thursday Thirteens!






Get the Thursday Thirteen code here!


The purpose of the meme is to get to know everyone who participates a little bit better every Thursday. Visiting fellow Thirteeners is encouraged! If you participate, leave the link to your Thirteen in others comments. It's easy, and fun! Be sure to update your Thirteen with links that are left for you, as well! I will link to everyone who participates and leaves a link to their 13 things. Trackbacks, pings, comment links accepted!

View More Thursday Thirteen Participants