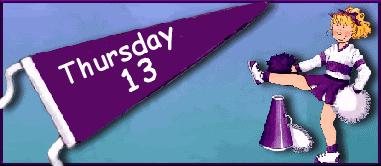 Thirteen Things I like about Myself



1. I am a mom...A mom who loves her daughter so much.A mother who wants nothing but the best for my daughter.My daughter Aubrey is my inspiration.She is the reason for everything and why life is worth living.

2. I like my being a nurse.For I touch a lot of people's lives.I am appreciated for taking care of the sick.And i know that deep within me is my longtime dream of being that somebody who takes care of the sick.There's more beyond nursing...When people remember you for things you've done for them during their lowest moments...When they give you a hug before they go home telling you that you've been a big instrument to their fast recovery...It touches your heart...It gives me a smile..I cannot imagine myself in any other profession..My job is not a glamorous one but that's the truth,i like my being a nurse.I love my job and my patients can tell that it really shows.

3. I like my hair period.I have to include this in my list because I like the fact that I have a reasonably long hair now which sits just above my waist.It's long and straight.Silky and soft.No split ends.Just plain good looking hair.

4. I like my height.I am 5'5".Not that tall yet not petite.Just right and for somebody who comes from Asia (Philippines that is),I am quite tall actually *wink*

5. I am a fast learner and I can easily adapt to any given situation.I've proven that especially now that I am a traveler Nurse.With two to three days of orientation,Ive been going with the flow like a pro..And i love the fact that I am gaining a lot of friends thru what I'm doing right now actually.

6. I am patient.

7. I am an organize person.Especially while at work.I have a system to get things done.That way,i get to manage my time effectively and wont leave anything behind for the next shift.(nothing intentional and/or the next shift WONT hear any worthless excuses from me if ever..it must be for a good real reason if ever i might leave something for them)

8. I dance.That's one thing about me that made my school life memorable.Especially when I was in college.I would still love to dance if given the chance.

9. I love my legs.Especially when I was younger..I always get compliments about my legs.

10. I am smart.Just simply smart.Oh yeah,I believe I am!

11. I have soft heart and would always lend a helping hand to people who needs my help.I share my blessings.I am not rich because I dont even have a fat savings account as most people probably have but I do share what I have.Not only to people close to my heart.....

12. I am on the road to my goal weight.And I am proud and happy.Slowly but surely.I havent step backwards.Dropping a pound each time.I almost thought before that my weight was irreversible.

13. Last but not the least,in relation to number 11.I would like to take this opportunity to invite you all to be a part of Children International to which Ive been an active sponsor now for years.No one among my friends are actually aware that Ive been actively sponsoring a child from the Philippines but since I found out I can be of more help by spreading the word..here i am inviting all of you to sponsor a child and make a difference in a child's life..It will also make a difference in your life...You can sponsor a kid from some other countries too not just the Philippines..You can email me for more details.

Links to other Thursday Thirteens!





Get the Thursday Thirteen code here!


The purpose of the meme is to get to know everyone who participates a little bit better every Thursday. Visiting fellow Thirteeners is encouraged! If you participate, leave the link to your Thirteen in others comments. It's easy, and fun! Be sure to update your Thirteen with links that are left for you, as well! I will link to everyone who participates and leaves a link to their 13 things. Trackbacks, pings, comment links accepted!

View More Thursday Thirteen Participants